---
Modular walling units are manufactured at our facility in Scotland. Our team of highly trained, multi skilled workers will take the co-ordinated design drawings and create items of joinery, furniture or walling systems, whilst every operation is checked and signed off by the factory manager. Embracing a culture of delivering quality items and pride in our work ensures a right first time approach, reducing waste and creating efficiency.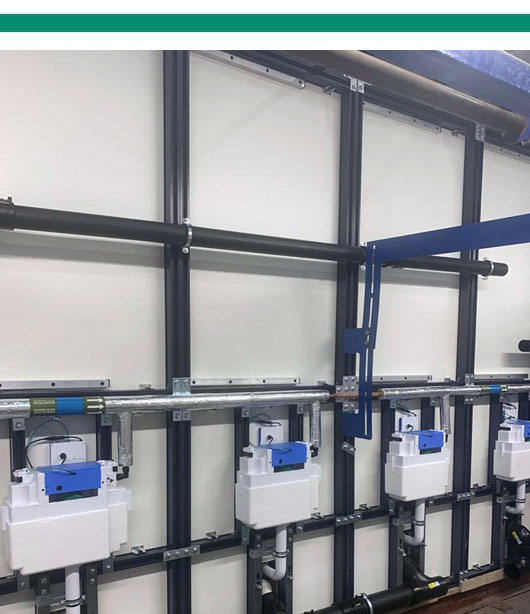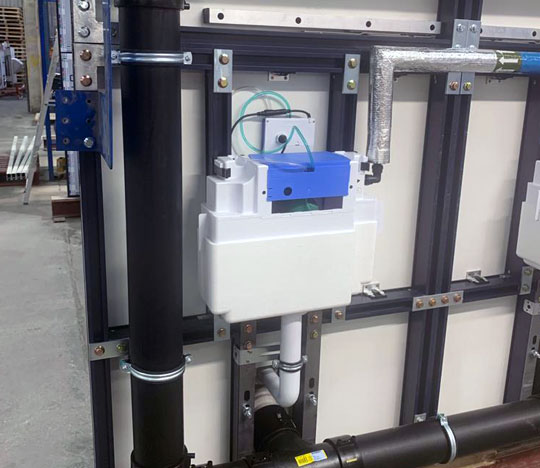 Maximum Quality
The factory environment we have created which emphasises quality and efficiency means waste is significantly reduced and managed to ensure recycling occurs where possible. As a company we actively monitor and improve on our working practices to ensure minimum waste levels, while maintaining maximum quality.
High Quality Materials
The off site manufacturing facility has a floor area 6500m2 where all components are brought and assembled. The factory can manufacture 250m2 per week, fully finished. Early manufacture is possible and whole areas (levels) can be stored awaiting call off.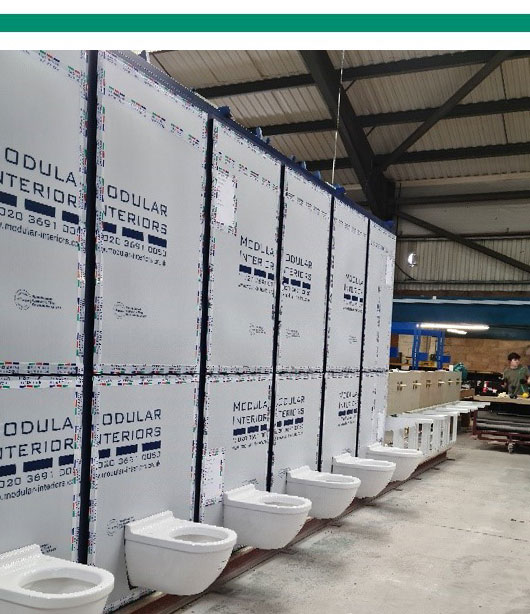 Specific Installation 
---
Cisterns & waste pipes installed and fully tested prior to delivery
Small power for sensor taps and the like are fitted to the back of vanity walls reducing the need for other trades in toilet areas
Packaging for sanitary ware can be controlled and recycled in a more efficient manner
Procurement
---
Logistics routes and access requirements are reviewed prior to design commencement to ensure all modules can be designed and incorporated safely for transportation through site to safe installation.
UK Based
---
Modules are then designed to suit project specific site requirements, these sections are manufactured/assembled to programme requirements in our pre-fab unit in Scotland where we have a local work-force of craft and multi-skilled operatives.
Professional Team
---
Currently including 50 joiners, 20 plumbers, 10 decorators and 12 tilers. These are supplemented by subcontractors for specific elements including stone masonry, glazing and electrical installation
The materials we use are FSC full chain of custody certified